MEDIA CONTACTS:
Kevin Allen
Netsmart
913-226-5887
kallen@ntst.com
Collaborating for Communities − Public Health Leaders Share Takeaways from Technology Summit
Netsmart-hosted event encourages meaningful brainstorming on IT strategies
Overland Park, Kan., June 20, 2016 – Public health leaders from coast to coast gathered at Netsmart headquarters in Overland Park, Kan. to collaborate on new ways to utilize technology to improve quality of care and operate their organizations more efficiently and effectively. The First Annual Public Health Summit came at a crucial time as governmental funding has decreased for many public health departments.
"Public health leaders were addressing population health before population health was a buzz term, and they will continue to be a key player as the rest of healthcare evolves to address the needs of populations," said Netsmart CEO Mike Valentine. "Local and state health departments provide or manage critical services ranging from childhood immunizations to emergency preparedness to communicable disease mitigation. Hearing from those who serve on the front lines of care allows us to better create solutions specific to their unique needs and workflows."
Breakout sessions during the event focused on topics including:
Using the HIT Value Model™ to gain insight into technological best practices for public health

Examining what local health departments need to know on their journey to PHAB (Public Health Accreditation Board) accreditation

Leveraging social media and technology to engage consumers in the delivery of healthcare services

Using mobile technology to bring care to consumers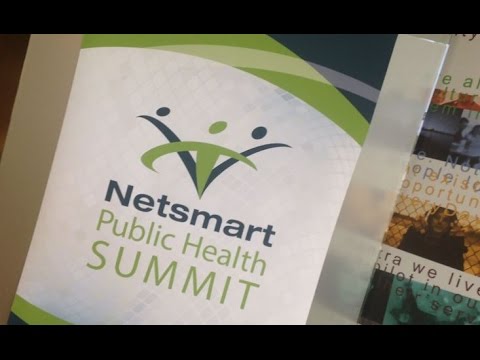 Netsmart Public Health Summit
The summit also featured clinical and management roundtables with open discussion on critical issues in clinical care delivery and engagement with Netsmart executive leadership on innovative strategies for advancing agencies and programs.
Attendees shared the following observations:
Common issues in public health are resolved in different ways. If an organization creates a helpful report, another organization doesn't have to reinvent it – they can borrow from those insights. If leaders hadn't come together they wouldn't have seen the benefits of other's approaches.

The beauty of Netsmart systems is that they can be molded to an ever-changing environment. Gathering with colleagues from across the country provides a good opportunity to pick up new ideas on things like data collection and intervention implementation expert.

The summit helped organizations discover ways to share resources and that's important in these times.
Shared services models – one of the key topics at the summit -- allow organizations to do more with less. In some cases, that can mean pooling resources for electronic health records (EHRs), establishing joint governance and actively sharing best practices across cities, counties and states.
"When agencies work together they achieve greater results," said Valentine. "By exploring ideas and desired outcomes with our clients we can collectively impact millions of lives."
Key Takeaways
Netsmart's First Annual Public Health Summit drew local health department leaders from across the nation

Health departments are exploring how to do more with less by utilizing technology and partnerships

Clinical and management roundtables encourage collaboration and knowledge sharing
About Netsmart
Netsmart is healthcare's largest human services and integrated care technology provider. Netsmart technology platforms and expertise are integral to the delivery of outcomes-based services and care to more than 25 million persons nationwide.
Netsmart serves more than 500,000 users in more than 24,000 organizations across all 50 states. Netsmart client communities include behavioral health; addiction treatment; intellectual and developmental disabilities; child and family services; public health; home health, hospice and private duty; and vital records.
Netsmart's CareFabric®, a framework of innovative clinical and business solutions and services, supports integrated, coordinated delivery of health services across the spectrum of care.
Netsmart's HIT Value Model, a vendor-agnostic planning and measurement system, provides a path for human services organizations to evaluate where on the healthcare IT spectrum they should focus their efforts, the value associated with that strategic decision and a comparison with peer organizations nationwide.
Netsmart is pleased to support the EveryDayMatters® Foundation, which was established for human services organizations to learn from each other and share their causes and stories. For more information, visit www.everydaymatters.com
Learn more about how Netsmart is changing the face of healthcare today. Visit www.ntst.com, call 1-800-472-5509, follow us on LinkedIn and Twitter, like us on Facebook or visit us on YouTube
HIT Value Model, Insight, CareRecord and Plexus are trademarks of Netsmart Technologies, Inc.
CareFabric and EveryDayMatters are registered trademarks of Netsmart Technologies, Inc.
# # # END OF RELEASE # # #
Share this news release