Training to Help You and Your Organization When and Where You Want It
No two brains are alike. Some people are visualizers and some are verbalizers; some prefer long classes and some, short videos. We recognize your employees have different perspectives, experiences, and preferred learning styles. We offer training tools to address the different styles. These tools include:
On-site job aids
eLearning
Classroom training
User guides
One-on-one support
Anyone working in healthcare knows time management is a huge hurdle to success. We offer solutions to meet your training needs, when you want them.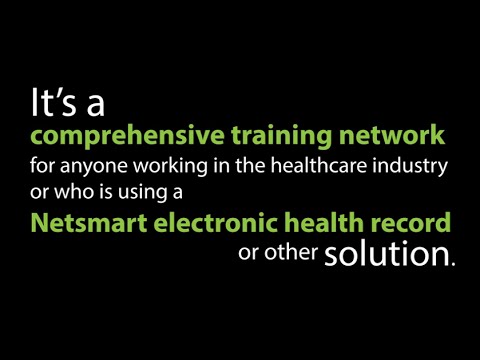 Netsmart Learning Services
Have an immediate need? Access our collaborative online help system, Netsmart Wiki Help from within your solution to access knowledge in real-time, 24/7
Or take advantage of on-demand courses within our eLearning solution, myLearningPointe
Not in a rush? Register for a classroom-based course that fits into your schedule
Custom Development Minimize the impact on your current operations while quickly bringing staff up to speed on a new solution with our training professionals. We'll work with you to create a customized learning plan designed to address the needs of your staff. This includes a needs assessment to identify knowledge/skills gaps, and determine the "who, where, and when" of your training plan. We'll also develop customized training materials for end users and job aids for ongoing future reference.
Go-Live Support In order to provide quality care and ensure business efficiency during the conversion process, users need personalized assistance when working with new applications. As a part of our Go Live Support service, our associates will work on-site with end users on a one-on-one basis. They'll share best practices, provide encouragement, and serve as direct liaisons to your IT department.
eLearning This combination of multimedia and instructional design produces a very rich 24/7 learning experience. Courses can be purchased by staff members, or organizations, on an individual basis, or in packages designed to meet specific needs.
Classroom-Based Training A traditional classroom training setting for system administrators, as well as end users, typically include both lecture and hands-on exercises. At the end of each course, performance-based assessments are given, allowing users to apply course content to real-life scenarios. Some courses require one or more 'pre-requisite' courses be completed before registering. (Alternatively, users can take an exam to "test out" of them.)
Solution Certification Our certification process is cyclical and ongoing: "use it or lose it," as the saying goes. Just because a staff member learns how to do something once, doesn't necessarily mean they'll retain that information several years later, or that the information will still be relevant. The same goes for certifications. Our training solutions ensure that your staff keeps their skills sharp and current by leveraging a blended learning approach that includes both classroom-based training and eLearning.
Contact us to learn more about learning services